European Design Awards 2009: Silver Winner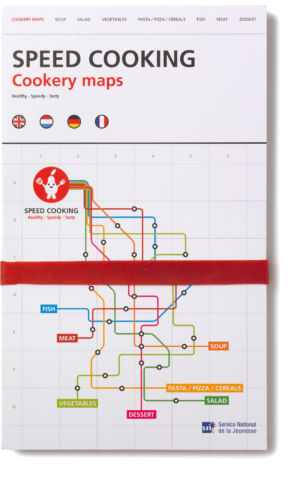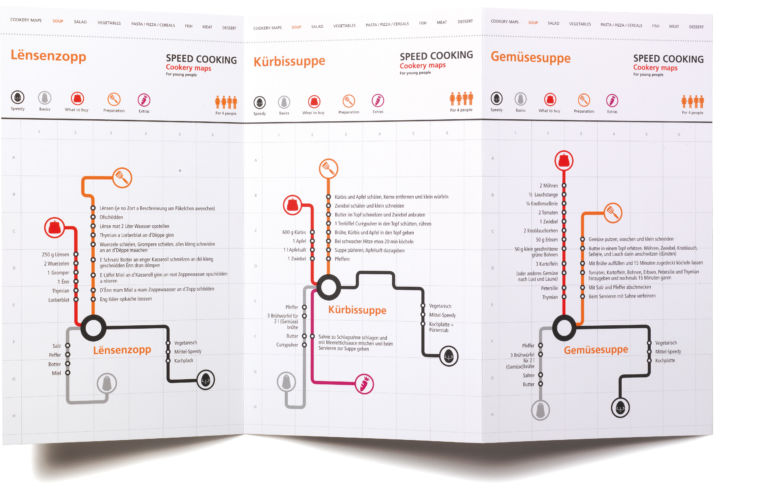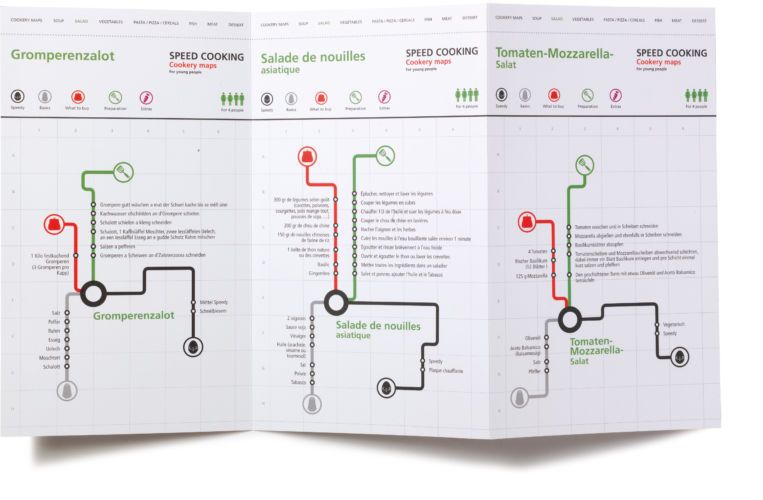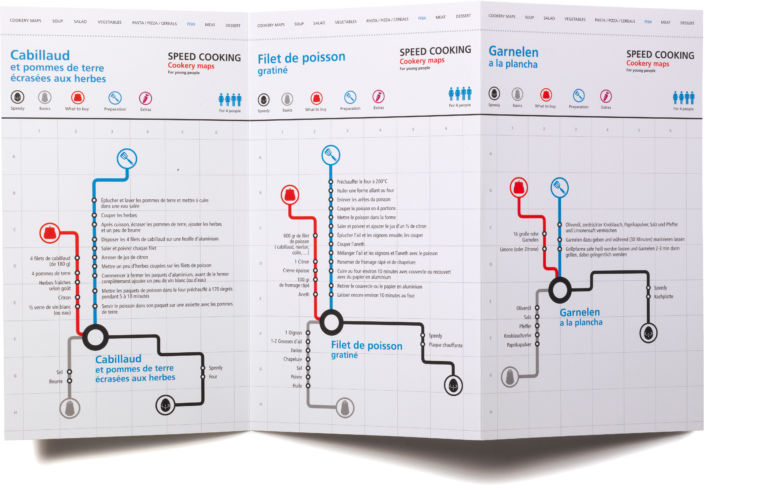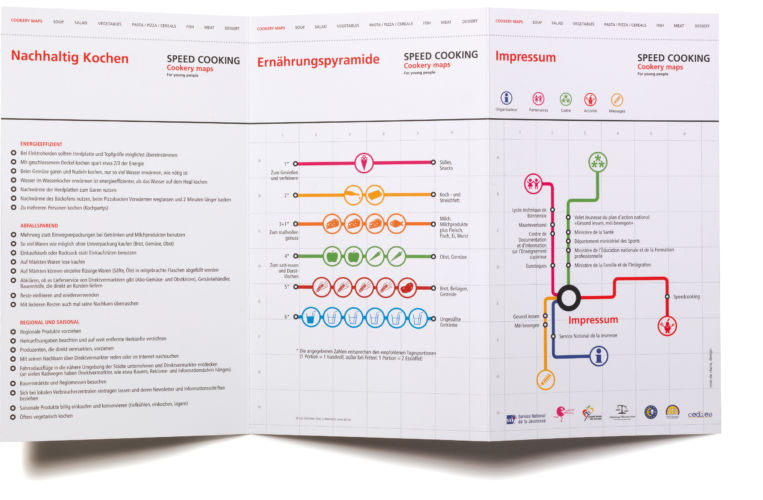 SNJ – Service national de la Jeunesse
European Design Awards 2009 / Zürich

Speed Cooking
Cookery Maps
for young people
Starting point: young people eat poorly and incorrectly. In time, the amount of fast food consumed daily, gulped down in the street, results in overeating and associated health problems. Speed Cooking is intended to stimulate students and young people to cook for themselves. To cook in a sustainable manner means to be energy efficient, waste saving, regional and seasonal, commencing with the purchase of healthy regional produce.
Speed Cooking
Cookery maps
Healthy – Speedy – Tasty
Instead of an old-fashioned cookery book, Rose de Claire Design has created and published a series of cookery maps. In seven categories, namely Soup, Salad, Vegetables, Meat, Fish, Pasta/Pizza, Dessert, 35 simple recipes have been developed and arranged as cookery maps. These cookery maps are designed just like Metro maps, modern, innovative and cool. They use a visual language which young people understand and which gets the message over to the young cook that he or she will soon reach their destination (their end station), for instance a vegetable soup. This project was organised and successfully implemented on the initiative of the Luxembourg Ministries of Health, Education and the Family by the National Youth Service (SNJ).